Finding the best way to rent a car can quickly turn into a daunting task, particularly if you're prioritizing convenience and a high-quality rental experience. Whether you're planning a big city exploration like New York City or a breathtaking road trip along the picturesque coasts, there's no denying that the right rental car makes all the difference. With an array of choices from traditional major players such as Hertz and Avis, to newcomers like Kyte and ZipCar, to the added luxury of services like our very own Choice Signature Luxury Car Rental, how do you discern the best options?
The truth is, for the discerning individual who values luxury and distinctiveness, the real challenge lies not just in choosing a car, but in creating an unforgettable rental experience. That's where we come in.
Key Considerations for Renting a Car
Here are some preliminary points to consider when looking to rent a car:
The type of vehicle you need: This depends on your itinerary, number of passengers, and the level of comfort desired.
Booking in advance: Rates for car rentals tend to climb closer to the pick-up date. It's important to book your car as early as possible.
Comparing prices: Using online platforms or directly contacting the companies can help you snag the best deal.
The location of pick-up and drop-off points: Some companies have more convenient locations than others.
Your insurance coverage: It's essential to understand what your personal insurance and credit card covers to avoid unnecessary costs.
We will delve deeper into each of these points and more throughout the article. First, let's begin with understanding the basics of car rental.
In the following infographic, we've summarized the process of renting a car, from choosing the right company to pick-up, to navigating city traffic!
Understanding the Basics of Car Rental
Renting a car requires a little more than just picking a model you like and driving off the lot. It involves knowing the requirements, deciding on the payment method, and understanding the rental process. Let's delve into those details.
Knowing the Requirements to Rent a Car
Before you can enjoy the open road in one of our luxury vehicles, there are a few key requirements to meet. Whether you're a local resident or an international traveler, you'll need to present a valid driver's license and passport. Additionally, you'll need proof of full insurance coverage that transfers to a rental vehicle. This documentation ensures that both you and the car are protected during your rental period.
For those younger, aspiring drivers, it's important to note that the minimum age requirement to rent a car, particularly a luxury car from Choice Signature Luxury Car Rental, is 25 years old. This is due to insurance stipulations and the inherent value of our high-end vehicles.
Deciding Between Credit or Debit Card for Car Rental
When it comes to payment, you'll need to decide whether to use a credit or debit card. Although both are accepted, we recommend using a credit card for a smoother experience. Paying with a credit card means you won't freeze any funds for your deposit in your actual bank account. Plus, it can earn you valuable rewards points or rental car insurance coverage depending on the card provider.
If you're planning to pay with a debit card, make sure to check the acceptable forms of payment at the location you're renting from. At Choice Signature, we accept most major credit cards, charge cards, and Visa and MasterCard debit cards. We also accept cash payments for those who prefer this method.
Renting a car, especially a luxury vehicle, should be a hassle-free experience. By understanding the basics of car rental, you're already one step closer to driving off in style. In the next section, we'll discuss how to find the best car rental company. Stay tuned!
Choosing the Right Car Rental Company
Choosing the right car rental company is a crucial step in your journey towards the best car rental experience. Here's a comprehensive look at the various options you have, ranging from traditional car rental companies, innovative newcomers, to luxurious rental companies like us, Choice Signature Luxury Car Rental.
Traditional Car Rental Companies
Seasoned contenders like Hertz, Avis, National, Sixt, and Enterprise have long dominated the car rental industry. They offer a wide range of vehicles, from compact cars to luxury sedans, and have numerous pick-up and drop-off locations throughout the city. The key to getting the best deal with these companies is to book in advance, compare rates, check for promotions, and arrive early. As these companies are popular, especially during holidays, it's essential to plan ahead to secure your preferred vehicle.
Newcomers in the Car Rental Industry
In recent years, innovative car rental services like Kyte, ZipCar, and Lyft have emerged, offering alternative options for renting a car. These newcomers have introduced novel approaches to car rental. For example, Kyte delivers and picks up the vehicle directly from your doorstep, while ZipCar allows for hourly rentals. Even ride-sharing giant Lyft has entered the car rental game, offering rentals with insurance and unlimited miles included. These companies bring fresh and convenient options to the table, especially for short-term or occasional renters.
Luxury Car Rental Companies: The Choice Signature Experience
And then there's the luxury car rental experience, like ours at Choice Signature Luxury Car Rental. If you're after a memorable rental experience and craving the touch of luxury, we're your top choice. Our hand-selected fleet of exotic and luxury vehicles, flexible rental terms, and commitment to making your rental a special occasion sets us apart from the crowd.
We understand that renting a car should never be a source of stress. Instead, it's a service designed to enhance your journey, whether you're on a business trip, a vacation, or simply need a sleek vehicle for a few days. With us, you'll not just rent a car, but an unforgettable experience.
Remember, the best way to rent a car lies in understanding your specific needs and choosing a company that can meet those needs effectively. Whether you're going for the tried-and-tested traditional companies, the innovative newcomers, or a luxurious experience with us at Choice Signature, the right choice will ensure a smooth and enjoyable car rental experience.
In the next section, we'll delve into the strategies to get the best car rental deal. Stay tuned for tips on how to navigate the car rental world like a pro!
Strategies to Get the Best Car Rental Deal
Renting a car doesn't have to be a daunting task. With the right approach, you can secure a great deal and enjoy a smooth and hassle-free experience. Let's dive into some proven strategies to get the best deal on your next car rental.
Booking in Advance
Just as with airfare and hotel bookings, securing your car rental in advance can lead to significant savings. Demand for rental cars can fluctify, and prices tend to rise during peak times and when inventory is low. By booking early, you can lock in a favorable rate and avoid the stress of last-minute arrangements. At Choice Signature Luxury Car Rental, we always recommend early reservations to ensure availability and the best rates.
Comparing Prices Online
In our digital age, comparing prices is a breeze. Use online platforms like Kayak to review offers from various car rental companies. Don't simply settle for the first deal you see—take the time to compare options and find the best fit for your needs and budget.
Utilizing Memberships for Discounts
Membership programs can offer substantial car rental discounts. For instance, if you're a Costco or AAA member, or part of a frequent-flyer program, you may be eligible for special rates. Some companies, including us at Choice Signature, offer exclusive deals to members of certain organizations. So, don't forget to leverage your memberships to score a better deal.
Opting for Economy Cars
Choosing an economy car can be a smart move for both your wallet and your chances of an upgrade. These vehicles are typically the cheapest and most frequently booked. According to Brett Graff, a family finance expert, booking the smallest, most affordable vehicle increases the likelihood of an upgrade if your chosen car isn't available. Just ensure the car you book can comfortably accommodate your party and luggage.
Avoiding Extra Fees and Services
While add-ons like GPS navigation, satellite radio, and roadside assistance can be tempting, they can also inflate your rental cost. Most of these services are often not necessary, especially if you have a good navigation app on your smartphone. Moreover, extra driver fees can be avoided by leveraging memberships or by ensuring all drivers share the same address on their licenses.
By implementing these strategies, you can navigate the rental car market with confidence and secure the best deal. At Choice Signature Luxury Car Rental, we're committed to providing a seamless and affordable luxury car rental experience. Start planning your trip and secure your dream car with us today!
Navigating Car Rental in New York City
Navigating the car rental landscape in New York City may seem like a daunting task. With a myriad of options available, it's crucial to understand your needs and preferences to make the best decision. Whether you're looking for luxury, economy, or convenience, here are some factors to consider.
Renting a Car in Manhattan: Is it the Best Option?
Renting a car directly in Manhattan might seem like the most convenient option, especially for those staying in the city. However, driving in Manhattan can be challenging due to heavy traffic and expensive parking fees.
As one traveler on TripAdvisor shared, picking up a rental car in Manhattan and heading north requires strategic planning. While the convenience of renting in the city is undeniable, it's essential to consider the ease of navigation and your comfortability with city driving.
The Cost of Renting a Car in NYC
The cost of renting a car in NYC can vary widely, depending on the type of car and the rental company. As noted in our previous research, the daily rental cost can range from $20 for an economy car to $28 for a full-size vehicle. However, it's crucial to consider additional costs such as insurance, parking fees, and tolls which can add up quickly in NYC.
At Choice Signature Luxury Car Rental, we aim to provide transparent pricing with no hidden fees. We believe that luxury should be accessible and affordable, which is why we offer competitive rates for our high-end vehicles.
Best Freeway from Manhattan to West Point
Heading north from Manhattan, the best freeway to reach West Point would depend on your starting location and the time of day. Our experts at Choice Signature can provide personalized driving directions and tips to ensure a smooth and enjoyable ride in your luxury rental car.
Alternative Options: Renting a Car in New Jersey
An alternative to renting a car in Manhattan is to consider nearby New Jersey. As per our research, renting from locations near Fort Lee and Rutherford can be more economical, and you can easily reach these locations via New Jersey Transit.
By considering these factors, you can make an informed decision about the best way to rent a car in NYC. Whether you're looking for the luxury and exclusivity of a Choice Signature Luxury Car Rental or the practicality of an economy car, we're here to help you navigate the car rental process in New York City.
Tips for Driving a Rental Car in New York City
Navigating the bustling streets of New York City in a rental car can be a thrilling yet challenging experience, especially for first-timers. Here are some essential tips to keep in mind to ensure a smooth, safe, and enjoyable ride in the Big Apple.
Dealing with Tolls in NYC
Driving in New York City often involves crossing toll bridges and tunnels. While some rental companies provide toll transponders as part of their service, it's crucial to inquire about this beforehand. If not included, consider investing in an E-ZPass, which allows you to pay tolls electronically and avoid possible congestion at toll booths. Remember that any unpaid tolls accrued during your rental period will be your responsibility, including any administrative fees charged by the rental company for processing these tolls.
Being Alert and Aware of Bikes and Pedestrians
New York City is known for its bustling pedestrian activity and numerous cyclists. It's vital to stay vigilant and respect the right of way of pedestrians and cyclists. Always check your mirrors and blind spots before making turns or changing lanes. Also, be prepared for the unexpected, as pedestrians and cyclists can sometimes appear out of nowhere. As a rule of thumb, always expect the unexpected and drive defensively to ensure everyone's safety.
Ensuring a Valid Driver's License and Familiarizing with Local Regulations
As mentioned in our earlier section, it's essential to have a valid driver's license when renting a car. If you're an expat or an international visitor planning to rent a car in New York, bear in mind that if you've been living in New York State for more than 30 days, you must have a New York State license. You cannot legally drive on your foreign license. If you do so, and you have an accident, your insurance company will not cover you for anything. This is a critical point to remember for all our clients at Choice Signature Luxury Car Rental.
Additionally, take the time to familiarize yourself with local driving laws and regulations. This includes understanding parking rules, speed limits, and what different road signs mean. Remember, ignorance is not a valid defense if you break the law, so being knowledgeable can save you from unnecessary fines and penalties.
In conclusion, renting a car in New York City can be an exciting adventure. Whether you're exploring the city in one of our luxury rentals at Choice Signature Luxury Car Rental or driving for business purposes, these tips will ensure a safe and enjoyable driving experience in the city that never sleeps.
Conclusion
After taking this scenic drive through the world of car rentals, we hope you now have a clearer road map to navigate your next car rental journey. From understanding the basics of car rental, choosing the right car rental company, leveraging strategies to get the best car rental deal, to successfully navigating car rental in New York City, there is a wealth of valuable information for your next booking.
Remember, the best way to rent a car is not all about finding the cheapest deal. It's about finding the best value for your specific needs, which includes cost, convenience, and comfort. Utilizing memberships, comparing prices online, booking in advance, and avoiding unnecessary fees can help drive down costs. However, the real game-changer is choosing a company that exceeds your expectations, not just meets them.
That's where we come in. At Choice Signature Luxury Car Rental, we believe in more than just a transaction. We aim to make your rental experience a special occasion, offering a range of luxury vehicles to turn your car rental into an experience you'll remember. Our flexible rental terms, free airport pick-up, no-hassle return process, and the promise of no fuel surcharges if the car is returned with the same amount of gas, all contribute to a seamless and enjoyable rental experience.
Renting a car in New York City can be a challenge, but with our tips and strategies, you're more than ready to take on the Big Apple. Keep in mind the local regulations, tolls, and the alertness required for driving in such a bustling city. If you're planning a visit to West Point or considering renting a car in New Jersey, rest assured knowing we've got you covered with our guidance.
In the end, the journey to the best rental car deals starts with you. With this guide and your diligence, you're now well-equipped to navigate through the labyrinth of choices. So why wait? Embark on your journey with Choice Signature Luxury Car Rental today, and discover the thrill of driving a luxury car at an affordable rate. Experience the Choice Signature difference today!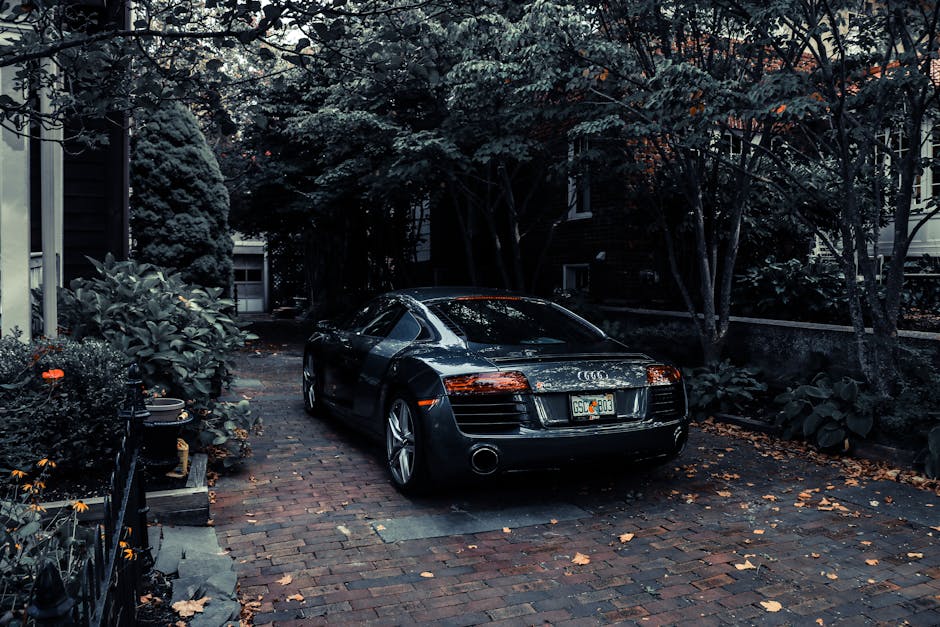 We wish you safe travels and memorable experiences on your car rental adventures. Remember, the road to luxury begins with Choice Signature.