Finding the best rental car deals can often feel like trying to find a needle in a haystack. The elusive perfect balance between premium quality and affordability can be daunting, especially if you're a discerning business traveler or luxury enthusiast looking for a car that sets you apart in a crowd. At Choice Signature Luxury Car Rental, we understand this struggle. We know how important it is for you to travel in style without burning a hole in your pocket.
In this guide, we'll unravel the mystery – offering insights on the top rental car booking sites, the golden rules to score the best deals, and share secrets on how you can save big on car rentals.
Below is a snippet of our top picks for the best car rental booking sites with a reputation for offering unbeatable deals:
Expedia: A versatile booking site with excellent deals.
Kayak: Renowned for showing some of the cheapest rental car deals.
Priceline: Known for its unique feature that allows you to bid on car rental prices.
Skyscanner: A travel fare aggregator that advocates for affordable luxury.
Hotwire: Promises tantalizing hot deals for car rentals.
Momondo: A global travel search site offering budget-friendly car rental options.
Orbitz: Score car rental deals that are out of this world.
Travelocity: Offers a wide variety of affordable car rentals for your travels.
In the next sections, we'll delve deeper into the specifics of these platforms and why they are a sure bet for scoring great car rental deals. So, buckle up and get ready for an enlightening ride through the world of rental car deals.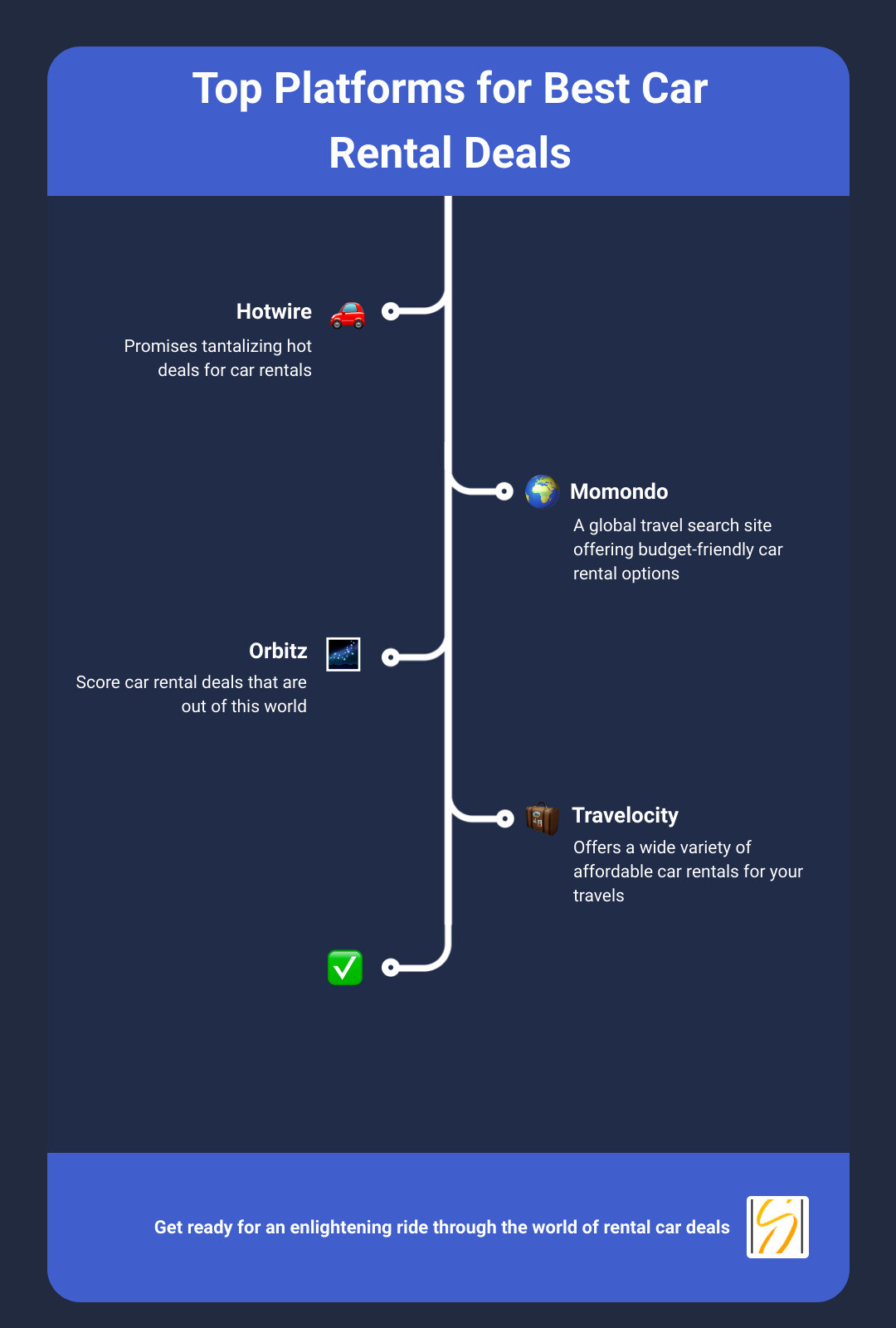 Unveiling the Best Websites for Car Rental Deals
When it comes to finding the best rental car deals, the internet is your best friend. There are numerous websites designed to help you compare prices, find discounts, and secure the best deals. However, the sheer number of options can be overwhelming. That's why we've done the legwork for you and compiled a list of the top websites for car rental deals.
Expedia: A One-Stop Shop for Car Rental Deals
Starting our list is Expedia, a well-known name in the travel industry. Their user-friendly website lets you compare prices from various car rental companies in just a few clicks. Moreover, by bundling your car rental with a flight or hotel, you can save even more.
Kayak: Your Guide to the Cheapest Car Rental Deals
Kayak is a travel search engine that scours hundreds of travel sites at once. It provides a comprehensive view of the car rental landscape, helping you pinpoint the cheapest deals. And with its price forecast tool, you can decide whether to book now or wait for a potential price drop.
Priceline: Bid Your Way to the Best Car Rental Deals
Priceline offers a unique feature that lets you "name your own price." If you're flexible with your rental car brand, this feature could nab you a significant discount. Just be aware that these bids are non-refundable and require immediate payment.
Skyscanner: Sky's the Limit for Car Rental Deals
Skyscanner is another powerful search engine that compares car rental prices from various companies. It offers filters to narrow down your options, making it easier to find a deal that fits your needs and budget.
Hotwire: Hot Deals on Car Rentals
Hotwire offers "Hot Rate" deals where you can get deeply discounted rates. The catch? You won't know the car rental company until after you book. However, if you're not picky about the brand, these Hot Rate deals offer fantastic savings.
Momondo: Discover the World with Great Car Rental Deals
Momondo is a travel metasearch engine that finds and compares prices from hundreds of car rental websites. It's known for its user-friendly interface and comprehensive search results.
Orbitz: Orbit the Best Car Rental Deals
Orbitz offers a simple and straightforward platform for finding car rental deals. Plus, with its Orbitz Rewards program, each booking brings you closer to more savings and perks.
Travelocity: Travel the World with Affordable Car Rentals
Travelocity, like Expedia, allows you to bundle your car rental with other travel bookings for additional savings. Its user-friendly platform makes finding and booking the best deals a breeze.
By leveraging these websites and their features, you're well on your way to scoring the best rental car deals. But remember, the key to savings lies in taking the time to compare prices, being flexible with your options, and booking in advance. Happy deal hunting!
How to Score the Best Deals with Budget Car Rental
Just when you thought you had all the secrets to finding the best rental car deals, we're about to take it a notch higher. Budget Car Rental, renowned for its affordable and reliable car rental services, offers a plethora of deals and discounts that can help you save big on your next car rental. Let's explore how you can take advantage of these offers.
Save More with Pay Now Option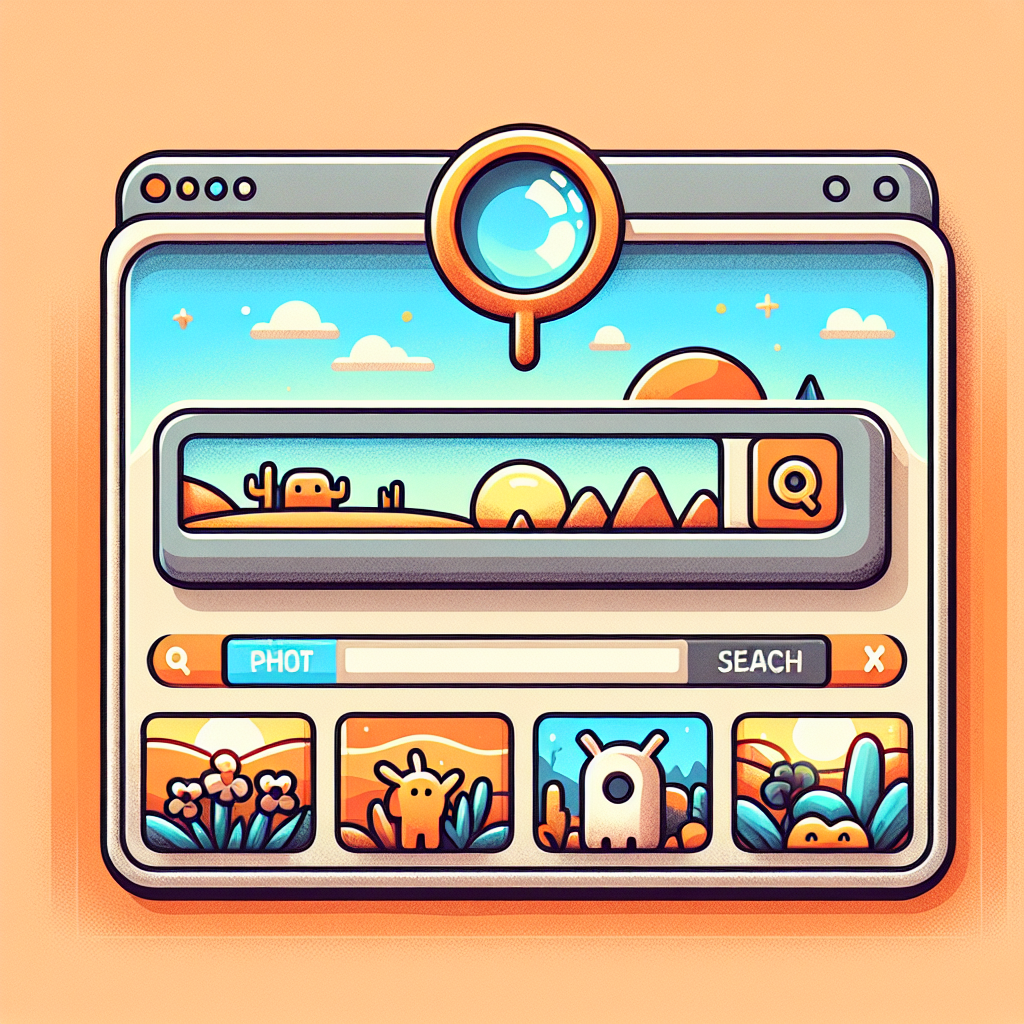 First off, consider opting for the Pay Now option on Budget's website. This option allows you to save up to 35% off base rates when you pay for your rental in advance. The logic is simple: by paying upfront, you lock in the low rate and avoid any potential rate increases that could occur later. This is a great way to save, especially if you know your rental plans are set and unlikely to change.
Weekly Car Rental Deals: Longer Rentals, Bigger Savings
If you're planning to rent a car for a more extended period, like a week or more, Budget offers weekly car rental deals where you can save up to 25% on rentals of 5 days or more. It's an excellent option for those who need a rental car for a week-long vacation or business trip. The longer you rent, the more you save. It's as simple as that.
Last-Minute Car Rental Deals: Spontaneity Pays Off
But what if you're a spontaneous traveler and need a car rental at the last minute? Don't fret, Budget has got you covered. With its last-minute car rental deals, you can still score great savings, even if you need to hit the road today or tomorrow. These deals are perfect for those unexpected trips or when you suddenly find yourself needing a rental car.
Budget Business Program: Special Rates for Small Businesses
If you're a small business owner, Budget's Business Program offers a golden opportunity to save on car rentals. By enrolling in this program, you can get up to 30% off base rates. This is a significant saving, especially for small businesses that often need rental cars for business trips, client meetings, and other business-related travel.
Special Discounts for Veterans and Military Personnel
Finally, Budget honors our heroes by offering special discounts for veterans and current military personnel. This is Budget's way of saying thank you for your service. So if you're a veteran or currently serving in the military, be sure to take advantage of these discounts when renting a car with Budget.
The above strategies are just a few ways to score the best deals with Budget Car Rental. Remember, the key to getting the best rental car deals is being flexible, comparing prices, and taking advantage of discounts and deals. With these tips, you're well on your way to saving big on your next car rental. Stay tuned as we delve into more tips and tricks to save on car rentals in the next section.
Tips and Tricks to Save Big on Car Rentals
Ready to become a car rental whiz? Let's get down to business. Here are some savvy strategies to help you unearth the best rental car deals and enjoy maximum value for every dollar spent on your next car rental.
Avoid Airport Rentals: Convenience Comes with a Price
While renting straight from the airport seems like the most convenient option, it's not always the cheapest. Airports often charge additional fees, inflating the overall cost of your rental. If you're looking to save, consider renting from a location just outside the airport. You might need to take a short taxi or rideshare trip, but the savings could be significant.
Compare Prices: Don't Settle for the First Deal You See
Just as you would while shopping for a new outfit or a gadget, it pays to shop around when looking for the best car rental deals. Websites like KAYAK make it easy to compare prices across different car rental companies. This helps ensure that you're getting the best bang for your buck and not missing out on a sweeter deal elsewhere.
Leverage Memberships: Costco, AAA, and Frequent-Flyer Programs
Being a member of organizations like Costco, AAA, or frequent-flyer programs can translate into savings on your next car rental. These memberships often come with perks and discounts on car rentals. Costco, for instance, has been cited to offer consistently lower rates on car rentals. Frequent-flyer programs also offer discounts on rental cars. For example, American Airlines offers AAdvantage members up to 35% off Budget and Avis rentals.
Opt for Economy Cars: Save More, Get a Chance for a Free Upgrade
Economy cars are typically the most affordable to rent and thus get booked up quickly. If you book one and it ends up not being available, you might just get a free upgrade to a larger vehicle. Just ensure the car you book is not too small for your party or luggage requirements.
Check Your Insurance: You Might Already Be Covered
Before you add insurance coverage to your rental, check if you're already covered. If you own a car, your primary insurance likely covers you when you rent a car. Many credit cards also include basic insurance coverage if you use the card to pay for your rental. So, before paying extra for rental car insurance, verify what your current insurance and credit cards cover.
Say No to Extras: Keep Your Rental Simple and Affordable
Rental agents might try to upsell extras like GPS navigation, satellite radio, and roadside assistance. However, you can save by resisting their spiel. Many of these services can be replaced with free or cheaper alternatives, like using your smartphone for navigation.
Consider Alternative Transportation: Sometimes, Less is More
Sometimes the best car rental deal is not renting a car at all. Depending on your destination and itinerary, public transportation, rideshares, or even walking may prove to be more cost-effective and hassle-free.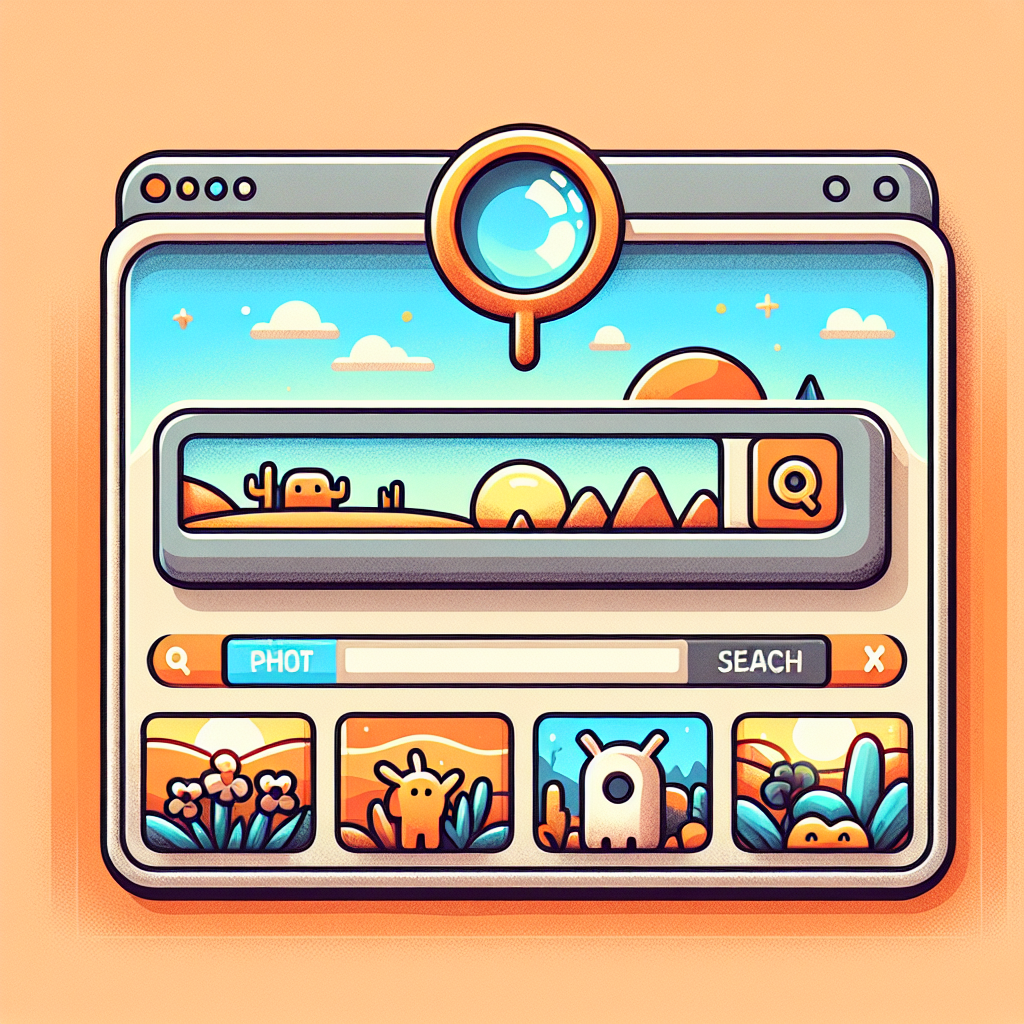 By following these tips, you can navigate the car rental landscape like a pro and uncover the best rental car deals. Remember, the key is to be savvy, flexible, and resourceful. In the next section, we will show you how to experience luxury at affordable rates with Choice Signature. Stay tuned!
Luxury Car Rental Deals: Experience Luxury at Affordable Rates with Choice Signature
Experience the thrill of driving a luxury vehicle without breaking the bank. At Choice Signature, we offer a range of exciting deals that allow you to step into the world of luxury and exotic cars at affordable rates. We don't just provide a car; we provide an unforgettable experience.
Hand-Selected Fleet of Exotic and Luxury Vehicles
At Choice Signature, we take pride in our hand-selected fleet of exotic and luxury vehicles. Each car in our inventory is carefully chosen for its unique features and unparalleled performance. From sleek sports cars to lavish SUVs, our fleet includes a variety of vehicles to suit different tastes and needs.
Whether you want to experience the thrill of driving a high-performance sports car or prefer the comfort and space of an SUV, we have you covered. We offer a range of exotic car rentals and luxury car rentals that allow you to savour the pleasure of driving a top-of-the-line vehicle.
Short-Term and Long-Term Rentals: Flexibility Meets Luxury
We understand that everyone's needs are different when it comes to car rentals. That's why we offer both short-term and long-term rentals. Whether you need a car for a day, a week, or even a month, we provide the flexibility to choose the duration of your rental.
The best part is, there is no minimum rental period for most of our vehicles. This means you can rent a luxury car for as little as one day. Plus, the longer the rental period, the more affordable the daily rate will be. We even offer discounts for extended rentals, making it even more affordable to experience luxury on the road.
Unique Selling Point: Make Your Rental a Special Occasion
At Choice Signature, we believe that renting a car should be more than just a transaction. It should be a special occasion. That's why we go above and beyond to provide a unique and memorable experience for our customers.
From the moment you pick up your rental to the moment you return it, we strive to make your experience seamless and enjoyable. We offer free pick-up from the airport and a no-hassle return process. Plus, if the car is returned with the same amount of gas provided at the start of the rental, you won't have to worry about any fuel surcharges.
In short, we make it easy to experience luxury at affordable rates. So why wait? Start your journey with Choice Signature today and unearth the best luxury car rental deals on the market.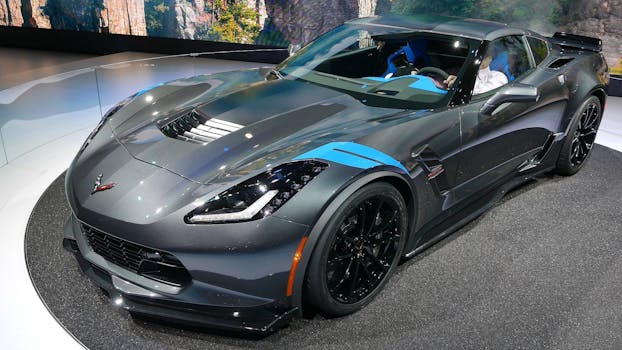 Experience Luxury, Experience Choice Signature
In the end, it's not just about finding the best rental car deals. It's about finding the best experience. And at Choice Signature, that's exactly what we offer – an experience that's as luxurious as the cars we rent.
So, the next time you're in Atlanta and want to make your rental experience a special occasion, remember – there's no better choice than Choice Signature. Discover the thrill of driving a luxury car at an affordable rate. Experience the Choice Signature difference today!
Conclusion: Your Journey to the Best Rental Car Deals Starts Now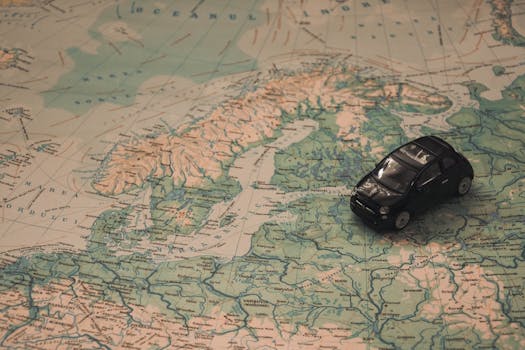 And there you have it! The road to the best rental car deals is now wide open for your exploration. The pursuit of the perfect car rental deal can sometimes feel like a quest, but with the multitude of resources available and tips you've gathered from this guide, you're now well-equipped to navigate through the labyrinth of choices.
The key to finding the best rental car deals lies in diligent research, smart decision-making, and leveraging various discounts and programs. But remember, the cheapest deal may not always offer the best value. Look for a balance between cost, convenience, and comfort.
While websites like Expedia, Kayak, Priceline, and Skyscanner offer a wide range of choices and competitive rates, don't overlook the deals directly offered by car rental companies like Budget. Their Pay Now option, weekly car rental deals, last-minute deals, and special programs for small businesses and veterans offer significant savings.
However, if luxury and a memorable rental experience are what you desire, look no further than us, Choice Signature Luxury Car Rental. Our hand-selected fleet of exotic and luxury vehicles, flexible rental terms, and commitment to making your rental a special occasion set us apart from the crowd.
Remember, renting a car should never be a source of stress. It's a service designed to make your life easier, whether you're on a business trip, a vacation, or simply need a vehicle for a few days. With the right approach and information, you can turn the car rental process into a smooth and even enjoyable part of your journey.
So, buckle up and get ready to hit the road. Your journey to the best rental car deals starts now. With the map we've provided, may you find a treasure chest of savings and an unforgettable rental experience. Safe travels!