Welcome to Fayetteville, the gorgeous city that beautifully epitomizes the American South. As an affluent individual or business traveler, getting around this city requires a smooth and stylish car suited to your needs and expectations. Sure, public transportation might be available, but it won't provide the same level of comfort, convenience, or luxury that a rental car does. So, how do you find the best price car rental in Fayetteville that meets your taste for excellence? That's where we, at Choice Signature Luxury Car Rental, step in to ease your worries.
In our comprehensive guide 'Discover Fayetteville: Best Price Car Rental Options Reviewed', we introduce the top options for affordable, yet upscale car rental in Fayetteville. We'll unearth the secrets behind car rental rates, how they fluctuate, and how you can secure the sweetest deals. Moreover, you'll get to know reputable rental companies ranging from Enterprise and Budget to Alamo and, of course, our premium offering at Choice Signature. Not only that, but we will also steer you towards the most popular car rental locations in Fayetteville for seamless pickup and drop-off.
We believe in addressing your needs right off the bat. Here's a nugget of information that will serve as a quick guide to the best car rental deals:
| Company | Budget Range ($) | Ideal For |
|———|——————|———-|
| Enterprise | 30-90/day | Long-term rentals, Business travel |
| Budget | 25-70/day | Budget-focused travelers |
| Hertz | 30-100/day | Wide range of car options |
| Dollar | 25-70/day | Short term rentals |
| Alamo | 30-90/day | Family travel |
| Choice Signature | 275-1600/day | Luxury car enthusiasts |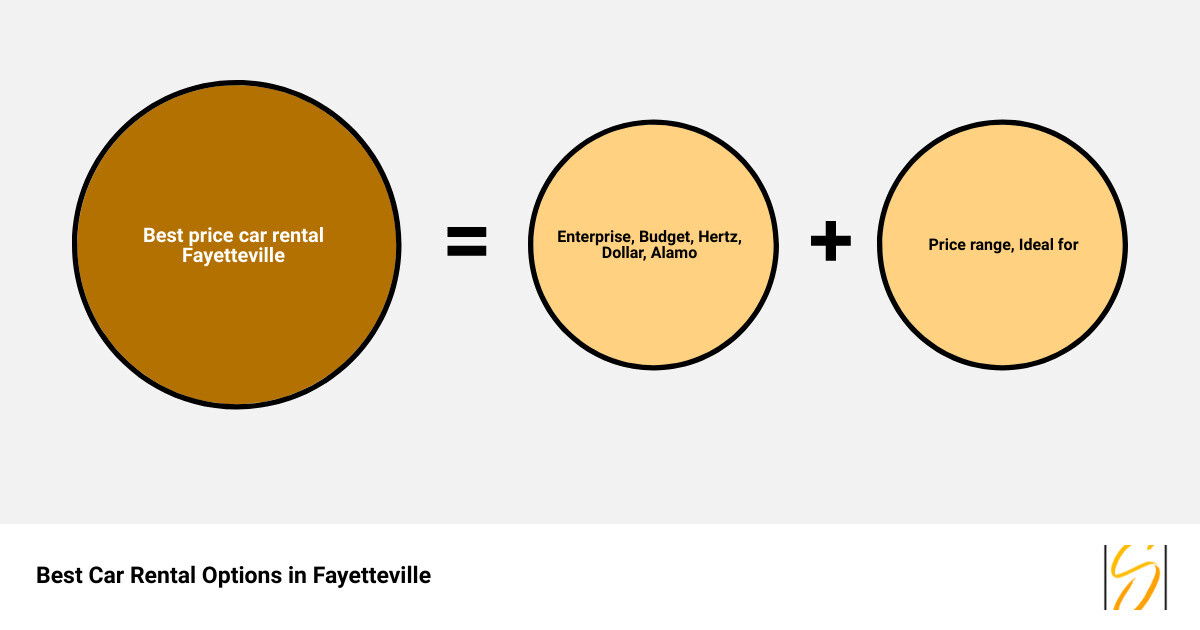 Stay tuned to delve into the details! From basic to luxury car rentals, we're committed to making your Fayetteville trip an incredible, memorable experience. Now, let's start the engine on our journey to discover the best car rental deals in Fayetteville.
Understanding Car Rental Rates in Fayetteville
Let's shift gears and delve into the nitty-gritty details of how car rental rates are determined in Fayetteville. Understanding these factors can help you snag the best car rental deals in town.
Why Car Rental Rates Vary
Car rental rates can vary due to a number of factors. One of the most significant is the type of car you choose to rent. For instance, renting a luxury car like a 2019 Cadillac Escalade from Choice Signature will naturally cost more than renting a compact car from a budget brand. The duration of your rental, the time of year, and the rental location also impact the overall cost.
Another important factor is the rental company itself. Each company has its own pricing strategy, with some offering lower rates but additional fees for extras, while others may have higher base prices but more inclusive packages. Therefore, it's crucial to thoroughly read the terms and conditions of each rental offer.
The Impact of Seasonality on Car Rental Prices
In Fayetteville, like many other destinations, the cost of car rentals can fluctuate depending on the season. The weather in Fayetteville in November, for example, averages around 53.6 °F, and the expected precipitation is 2.8 inches, which could impact the demand for certain types of vehicles. During peak travel times, such as holidays and summer vacations, demand for rental cars increases, leading to higher prices.
How to Get the Best Car Rental Deals in Fayetteville
To get the best deals on car rentals in Fayetteville, it's recommended to book in advance. Prices for cars in Fayetteville are refreshed daily, and early booking often results in lower prices. Additionally, consider using car rental comparison tools, like momondo, that compare prices from different rental companies, helping you find the sweetest deal.
Another helpful tip is to look out for hidden discounts. If you're part of clubs like AAA, AARP, or frequent flyer programs, you might be eligible for secret savings. Lastly, consider rentals with fair fuel policies and free cancellations for added convenience and savings.
At Choice Signature, we strive to provide the best luxury car rental experience at a competitive price. We believe that luxury should be affordable and accessible, and we're here to help you find the perfect car for your Fayetteville adventure. Stay tuned for our next section where we'll review the top car rental companies in Fayetteville!
Top Car Rental Companies in Fayetteville
Now that we've discussed the factors that can influence car rental rates, let's explore some of the top car rental companies in Fayetteville. Each of these companies has unique offerings and advantages, and we'll also include information on how they compare in terms of pricing.
Enterprise Rent-A-Car: Affordable and Reliable
When it comes to affordability and reliability, Enterprise Rent-A-Car often comes out on top. They have a wide range of vehicles available, from compact cars to SUVs, making it easy to find a car that suits your needs.
Budget Car Rental: Best for Budget Travelers
For those looking to save as much as possible, Budget Car Rental is a great option. As their name suggests, they specialize in offering competitive prices, while still providing a good selection of vehicles.
Hertz: Wide Range of Options
Hertz is another popular choice for car rentals in Fayetteville, known for their extensive selection of vehicles. Whether you're looking for a fuel-efficient city car or a spacious SUV, Hertz likely has an option for you.
Dollar: Best for Short-Term Rentals
If you're planning a short trip, Dollar could be the best option for you. They often offer great deals on short-term rentals, making them an affordable choice for weekend getaways or business trips.
Alamo: Ideal for Family Travel
For families visiting Fayetteville, Alamo is a solid pick. They offer a variety of larger vehicles, like SUVs and minivans, perfect for family vacations.
Choice Signature: Luxury Car Rental Experience
For those who crave a touch of luxury and exclusivity during their travels, we at Choice Signature offer a selection of high-end cars that transform a simple car rental into a unique luxury experience. Our fleet includes luxury vehicles like the 2019 Cadillac Escalade, 2013 Mercedes G Wagon, and even a Black Lamborghini. These luxury rentals range from $275 to $1600 per day, offering a variety of options for different budgets, without compromising on the quality of the experience.
Remember, the best car rental company for you depends on your specific needs and budget. Consider all your options, compare prices, and choose the one that offers the best value for your needs. Whether you're searching for the most affordable rental, the best vehicle selection, or a luxury experience, Fayetteville has a variety of quality car rental companies to choose from.
How to Save on Car Rentals in Fayetteville
When it comes to car rentals, everyone wants to secure the best deal possible. In Fayetteville, there are several strategies that can help you save on your car rental costs while still ensuring you get a quality vehicle that suits your needs. Here are our top recommendations for achieving significant savings on your next car rental in Fayetteville.
Booking in Advance: The Key to Savings
Like many industries, car rental prices can fluctuate based on demand. As such, one of the most effective ways to secure a great deal is by booking your rental car well in advance. This strategy not only gives you access to a wider selection of vehicles but also often leads to lower prices. As car rental companies in Fayetteville refresh their pricing daily, early bookings often grab the best deals.
Choosing the Right Car Type for Your Needs
The type of vehicle you choose can significantly impact the cost of your rental. For example, while a Midsize SUV Toyota Rav4 or a Standard Volkswagen Jetta might be more affordable, if you're planning to travel with a large group or have a lot of luggage, a larger vehicle like a Premium Nissan Maxima might be more appropriate.
However, if you're looking for a touch of luxury during your trip, we offer a range of luxury vehicles, like the 2019 Cadillac Escalade, available at competitive prices. Choosing the right car type for your needs is crucial to ensure the best use of your budget.
Utilizing Discounts and Special Offers
Another way to save on car rentals in Fayetteville is to take advantage of discounts and special offers. Many rental companies offer discounts for AAA members, military personnel, or even for booking online. At Choice Signature Luxury Car Rental, we frequently offer special promotions for our customers. So, be sure to check our website regularly for the latest deals.
Remember, the "cheapest" option might not always be the best. It's important to read the terms and conditions of each deal and consider factors like fuel policies, mileage limits, and insurance costs. With careful planning, you can find the best price car rental in Fayetteville that suits your budget and travel needs.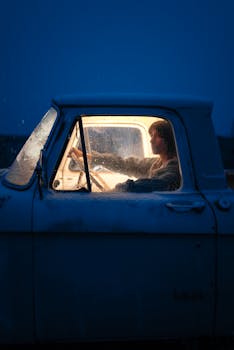 In conclusion, getting the best deal on a car rental in Fayetteville involves a combination of booking in advance, choosing the right car type, and utilizing any available discounts or special offers. With these strategies, you can ensure a cost-effective and enjoyable car rental experience.
Popular Car Rental Locations in Fayetteville
When it comes to renting a car in Fayetteville, location matters. The convenience of pick-up and drop-off locations can make a significant difference in your overall rental experience. Whether you're flying into Fayetteville or already in the city, knowing the best locations to rent a car can save you time and hassle.
Fayetteville Airport: Convenient Pick-Up and Drop-Off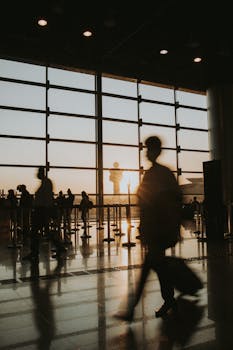 The Fayetteville airport is often the first stop for visitors. It offers a convenient location for picking up your rental car, with most major rental companies, including Choice Signature Luxury Car Rental, having desks located right within the airport. This makes it easy to walk off your flight and into your luxury rental car. Additionally, the airport is less than 6 miles south of the city center, so you can start exploring Fayetteville within minutes of landing.
Downtown Fayetteville: Close to Major Attractions
If you're already in the city, downtown Fayetteville is an excellent location to rent a car. Not only does it offer a variety of rental options, but it's also close to many of the city's major attractions. This means you can start your sightseeing tour as soon as you pick up your rental. Plus, with Choice Signature's luxury fleet, you can explore the city in style and comfort.
Other Popular Pick-Up Locations in Fayetteville
Apart from the airport and downtown, there are other popular pick-up locations scattered throughout Fayetteville. These include car rental companies located near hotels, shopping centers, and other major points of interest. These locations offer an added level of convenience, especially if you're staying in one of these areas.
Regardless of where you choose to pick up your rental car, remember that the most important aspect is finding a car that fits your needs and budget. As a top-rated luxury car rental company, Choice Signature offers a wide range of high-end vehicles at competitive prices. Whether you're looking for a sleek sports car or a spacious SUV, we have the perfect car for your Fayetteville adventure.
In the next section, we'll share some tips on how to make the most of your Fayetteville car rental experience, ensuring a smooth and enjoyable journey.
Making the Most of Your Fayetteville Car Rental Experience
Fayetteville, a city rich in history and natural beauty, awaits you. And what better way to explore it than from the comfort of a luxury car? At Choice Signature Luxury Car Rental, we believe that the journey is just as important as the destination. That's why we provide only the best luxury cars to elevate your Fayetteville exploration.
Exploring Fayetteville's Top Attractions
Fayetteville is packed full of attractions that cater to a wide range of interests. From historical sites to beautiful parks and bustling shopping districts, there's something for everyone.
If you're a history buff, steer your rental car towards the Airborne & Special Operations Museum or the Museum of the Cape Fear. For those who love the great outdoors, the Cape Fear Botanical Garden and the Clark Park Nature Center are must-visits. And if you're a shopaholic, you'll want to rev up your engine and head straight to Cross Creek Mall.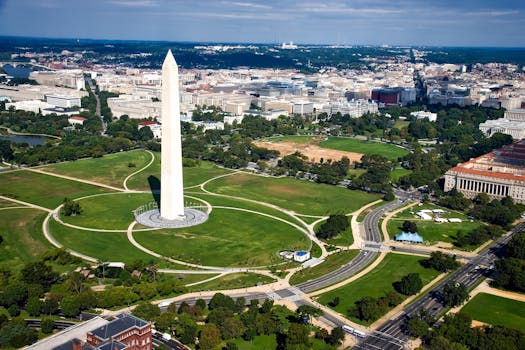 Don't forget to take your rental car for a spin on the All-American Freeway. This scenic route offers picturesque views that you can enjoy from the luxury of your rental car.
Tips for a Smooth Car Rental Experience
To ensure a seamless car rental experience in Fayetteville, here are a few tips:
Book in advance: This not only ensures you get the car you want, but also potentially saves you money, as prices tend to rise closer to the pick-up date.

Understand the rental terms: Make sure you're aware of all the rental terms and any additional fees that may apply. This can include costs for additional drivers, fuel policies, and late return fees.

Inspect the car before driving: Before you hit the road, do a quick inspection of the rental car. Check for any existing damage and ensure it's documented to avoid any potential disputes later on.

Return the car on time: To avoid any late return fees, make sure to return the car at the agreed time.

Opt for a luxury rental: To make your journey even more memorable, consider renting a luxury car. At Choice Signature Luxury Car Rental, we offer a range of high-end vehicles such as the 2019 Cadillac Escalade and the 2022 Black Cadillac Escalade Premium Luxury w Super Cruise, ensuring your Fayetteville adventure is nothing short of exceptional.
Navigating Fayetteville in a rental car offers you the convenience and luxury of exploring at your own pace. Whether you're here for business or pleasure, make it a trip to remember with Choice Signature Luxury Car Rental. Enjoy the freedom of the open road, the comfort of our luxury vehicles, and the confidence of knowing you've secured the best price car rental Fayetteville has to offer.
Conclusion: Enjoy Fayetteville with the Best Car Rental Deals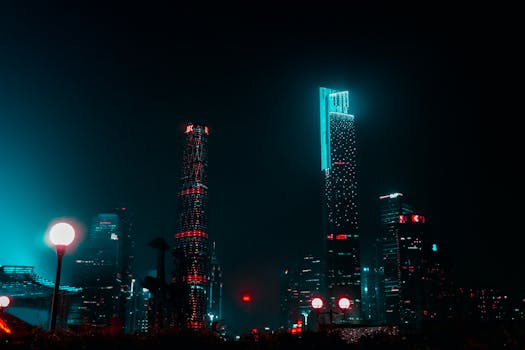 There's no doubt that Fayetteville is a city worth exploring. From its rich historical sites to its vibrant arts scene, this destination offers a wealth of attractions for visitors. And there's no better way to experience it all than with the freedom and flexibility of a rental car.
But as you've seen, not all car rental options are created equal. The best price car rental Fayetteville offers will depend on a variety of factors, from the type of car you choose to the time of year you book. It's essential to do your research, compare prices, and utilize any available discounts to secure the best deal.
Remember, while cost is a crucial factor, it's not the only one. The quality of the vehicle, the reliability of the rental company, and the overall rental experience should also come into play when making your selection.
If luxury and exclusivity are what you're after, then Choice Signature Luxury Car Rental is the company for you. We pride ourselves on offering a fleet of high-end vehicles from some of the world's leading car manufacturers, including BMW, Mercedes, Porsche, and Cadillac. Our rentals are carefully maintained, ensuring reliable performance and an unforgettable driving experience.
Moreover, our rental options are conveniently located at the Fayetteville airport and other major Fayetteville metro locations, making it easy for you to pick up and drop off your rental. Plus, we offer competitive rates, and our simple qualification process makes it easy for you to secure a rental.
So why wait? Start planning your Fayetteville adventure today. Whether you're in town for a special occasion or just looking to explore all that the city has to offer, a rental car from Choice Signature will make your trip a memorable one. Contact us today to learn more about our luxury car rentals and to reserve your vehicle. With the best price car rental Fayetteville has to offer, you can take in all the sights and sounds of this beautiful city without breaking the bank.
In conclusion, when it comes to car rentals in Fayetteville, don't just settle for the cheapest option. Instead, choose a rental company that offers the best value for your money. From budget options to luxury vehicles, Fayetteville has a car rental option to suit every traveler's needs. And with the tips and insights provided in this guide, you're well-equipped to make an informed decision and secure the best car rental deals in Fayetteville. Enjoy your trip and happy driving!